mem-noir: [mem-nwär] NOUN, A memoir, written in short paragraphs or verse, concerned with being a person of the Black race within the context of a specified subject
, time period, or circumstance
. Visual art or photographs, especially biographical in nature, are often incorporated. 
Disrupt/ed (a mem-noir) is an upcoming two-pronged project, a memoir in verse with illustrations and a memoir of memories of Columbia's Black Freedom Visionaries. In the first memoir Woolford explores her early childhood in a planned integrated American town, amidst this nation's legacy of enslavement of Black people, like her. The second memoir includes stories of Black Freedom Visionaries from her hometown of Columbia, Maryland.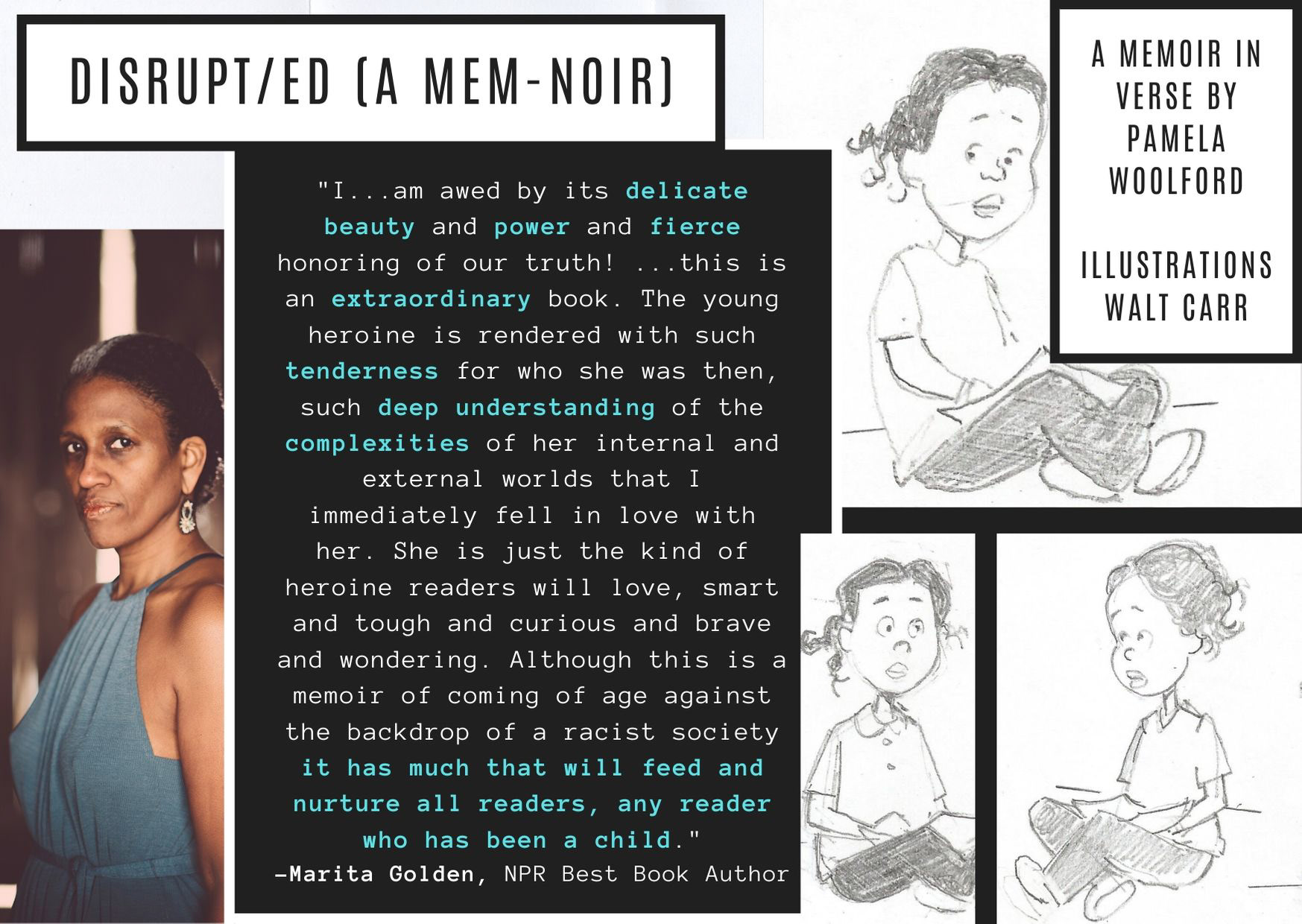 the BLACK FREEDOM VISIONARIES IN THE Disrupt/ed (a mem-noir) BOOK
ENTER Website for disrupt/ed & the book's prologue film
After entering, scroll down the page for info on the upcoming book.