"Beautiful

and

rich

on multiple levels."
author

Tracy Chiles McGhee
​​​​​​​
"

REVOLUTIONARY

." THIS "exhibit of past, present, Afrofuture 
Black love is
a needed loving insurgenc
y
."
Truth Thomas, 

NAACP Image Award-winning poet
​​​​​​​
"

immersive and inviting

.... Woolford is

a powerful performer

and...offers us a story that feels

familiar and compelling

..."
Cara Ober,

arts writer and publisher in her BmoreArt article about the exhibition
Pamela Woolford founds a new art form with the creation of her multimedia project Antoine and Me, which she presents as a series of photographs, for which she models as a character who is in love with the photographer who takes the photographs. For the first seven photographs in the series, she has written and performs, in the voice of the character, descriptions of each photograph in audio tracks that are sound designed. This is what is now termed "sound-designed photo narrations," or SDP narrations.
Pamela Woolford sets her Antoine and Me narrations in an ambiguous time period with elements of the past and, perhaps, an alternate present or an imagined future, creating a new form of Afrofuturism. She is inspired by photo albums and scrap books created by her paternal grandmother, Gertrude Woolford, which, long after Gertrude Woolford has passed on, serve as a documentation and glimpse into her life as a spirited, young Black woman in Baltimore a hundred years ago.
Pamela Woolford includes in her Antoine and Me project two handmade photo albums containing photographs from the series, as artwork representing the quotidian beauty of photo albums, including those of our ancestors.
The Antoine and Me project with related archival materials, including Woolford family memorabilia, was featured at the
Baltimore, Addressed: Baker Artist Awards
exhibit at the
Baltimore Museum of Art from

November 13, 2022-March 12, 2023

.
​​​​​​​
"

glorious

. ...expertly melded words, voice, ambient sounds, and images into a

stunning celebration

of a loving partnership.... 

masterful

... 

a lineage of romantic, devoted, lasting love

...."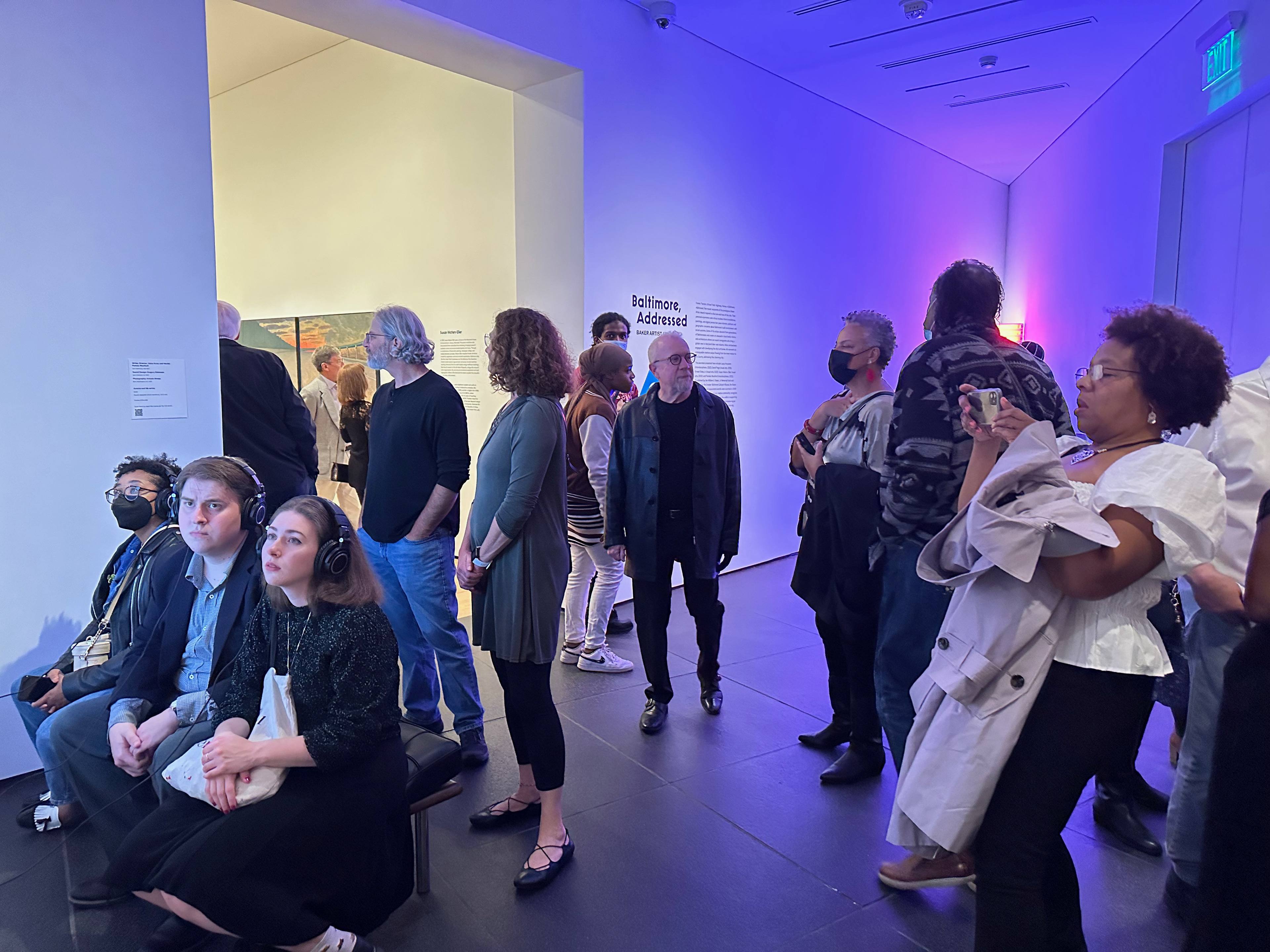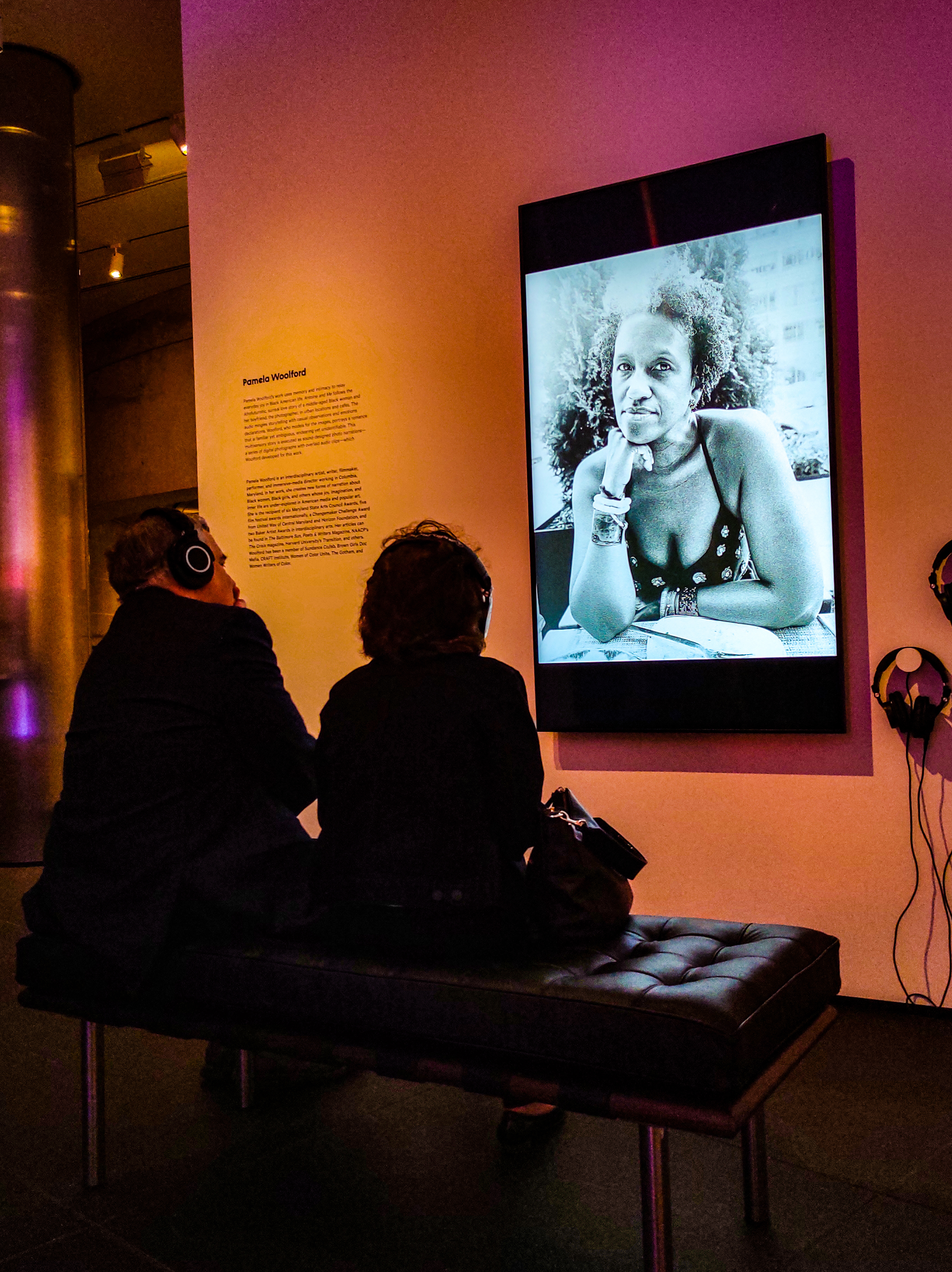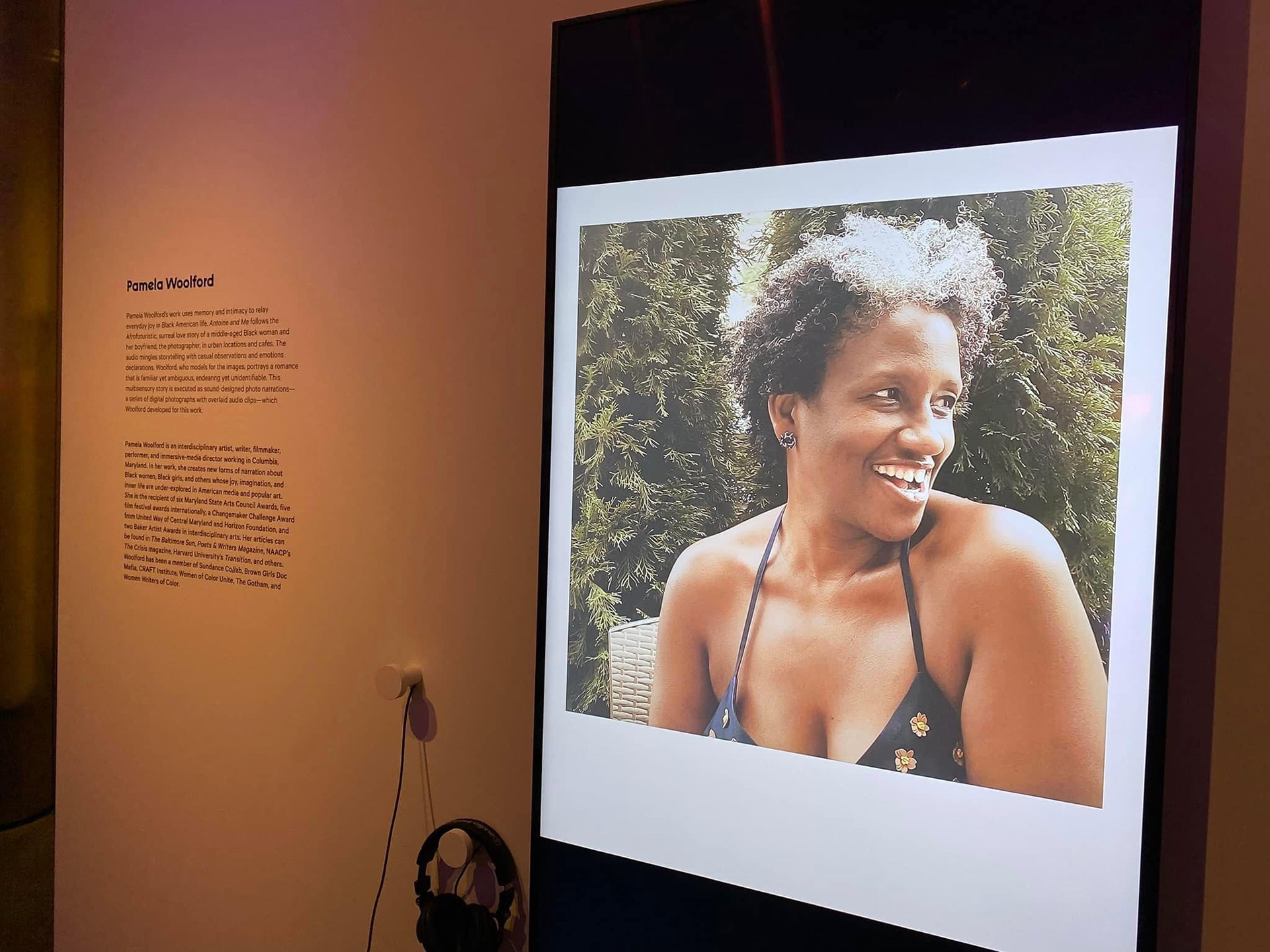 "…there's a

tenderness

to the personal scale of Woolford's work that feels healing and optimistic

...

"
arts critic 

Michael Anthony Farley
The video below is an excerpt from the press preview for the
Baltimore, Addressed show 
at the Baltimore Museum of Art, which ran 11/2022 to 3/2023.  
​​​​​​​
"Give yourself

12 minutes of exquisiteness

--the quiet

cadence

of her voice, the ambient

sound

circling around, the

gorgeous

photography--each element becomes part of the whole experience."
CREDITS
Pamela Woolford is the writer, director, voice actor, and model for Antoine and Me. Her voice recordings are complemented by sound design by 
Gregory Robinson
​​​​​​​. The photographs of Woolford are by
Antonio Moses, whose work has been published on the Italian Vogue website PhotoVogue. 
The block printing and letterpress on the books is done by 
Sarah

Matthews

.
​​​​​​​ Antoine and Me is made possible in part with support from 
Maryland State Arts Council
.
​​​​​​​
 BY COINCIDENCE, OR PERHAPS FATED, PAMELA WOOLFORD modeled for HER ANTOINE AND ME PHOTOS EXACTLY A HUNDRED YEARS after photos from her grandmother gertrude woolford were taken in baltimore, maryland .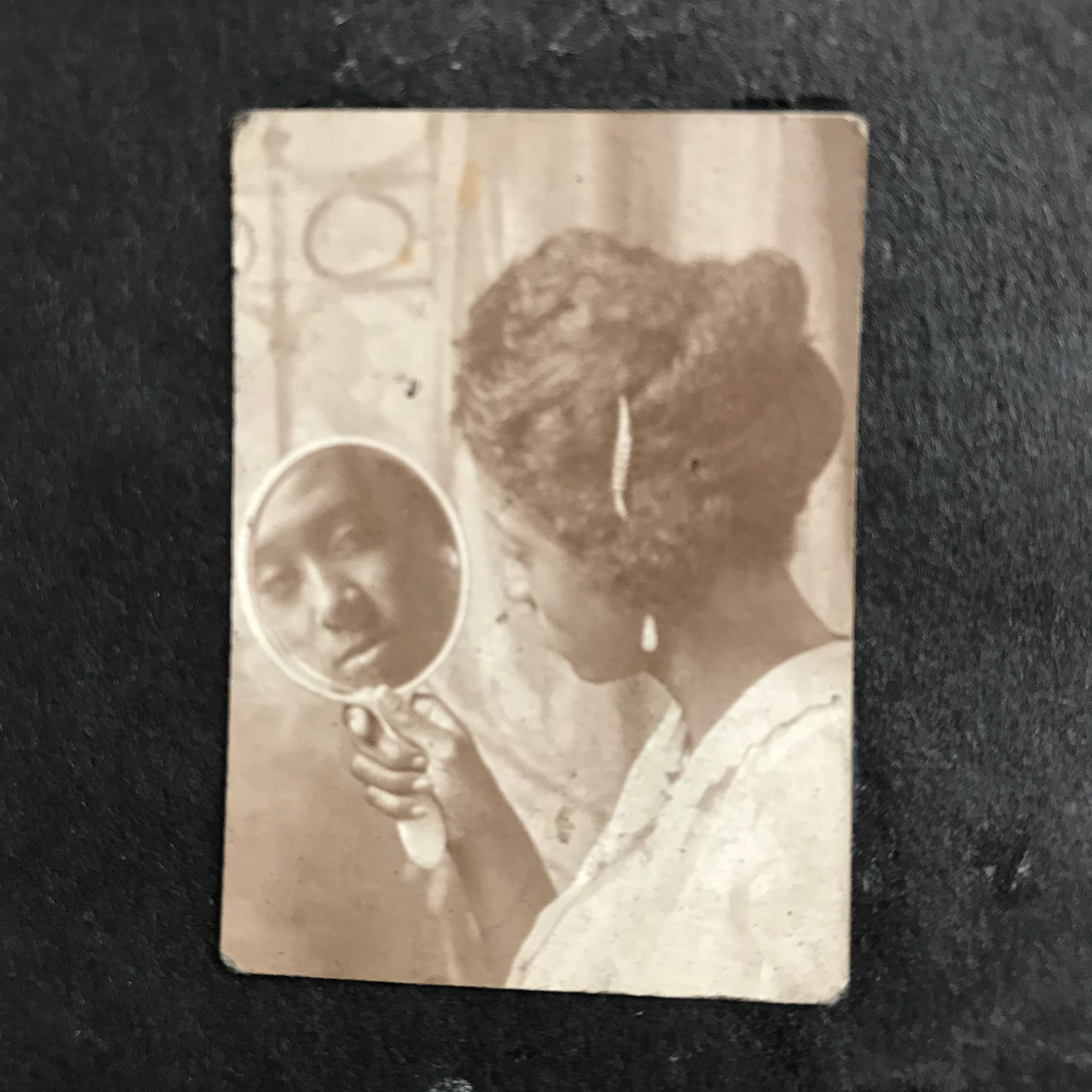 Click the button below to visit the Antoine and Me NFT Collection on Opensea.

Antoine and Me also marks the premiere of the world's first SDP narration Collectibles. A supply of 7 of the SDP narration for Photograph One of Antoine and Me is released with the WOCAX art show, Juneteenth weekend, 2022, and NFTs of the SDP narration for Photographs Two through Seven are being released over time. For more info, visit Pamela's 

NFT webpage.