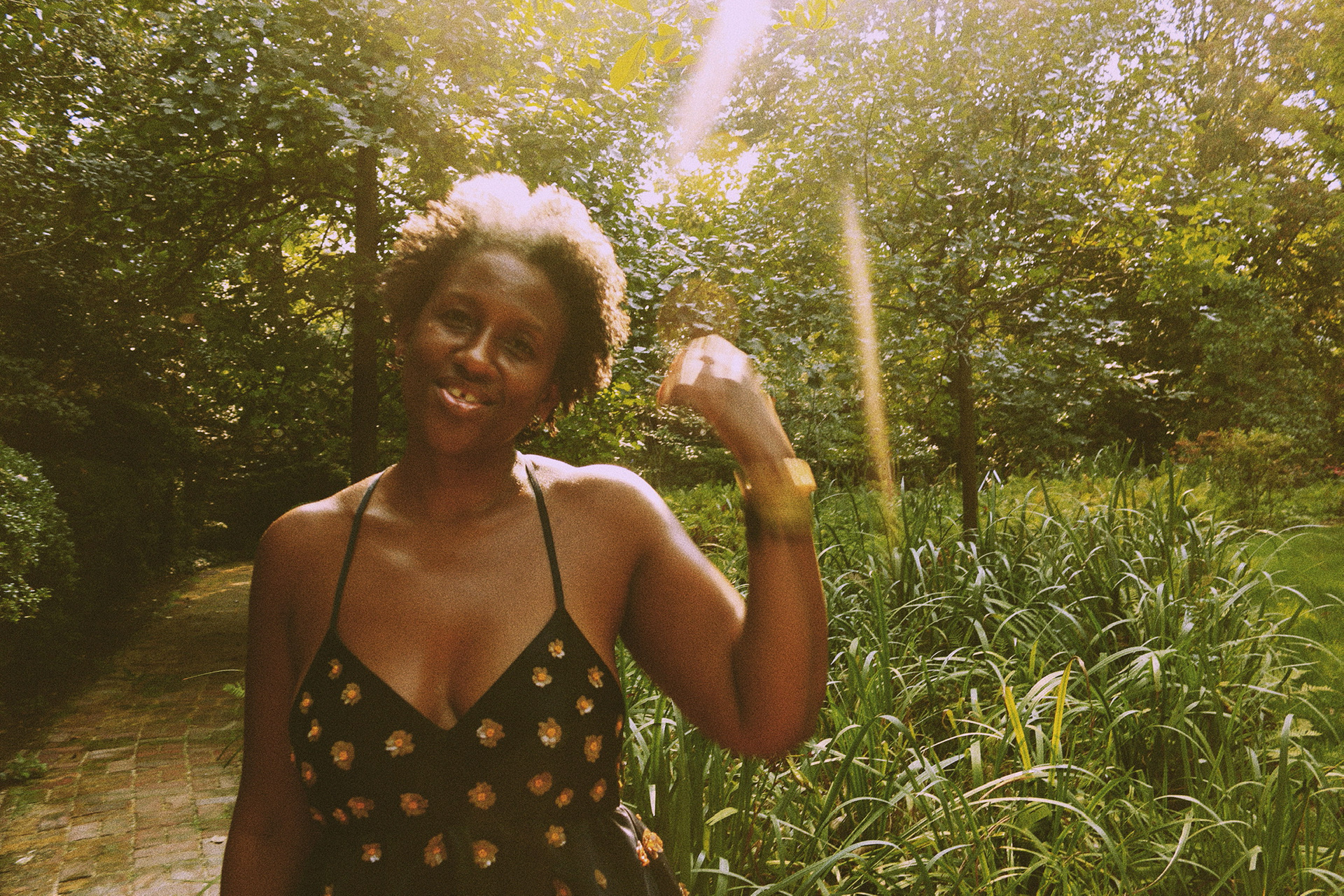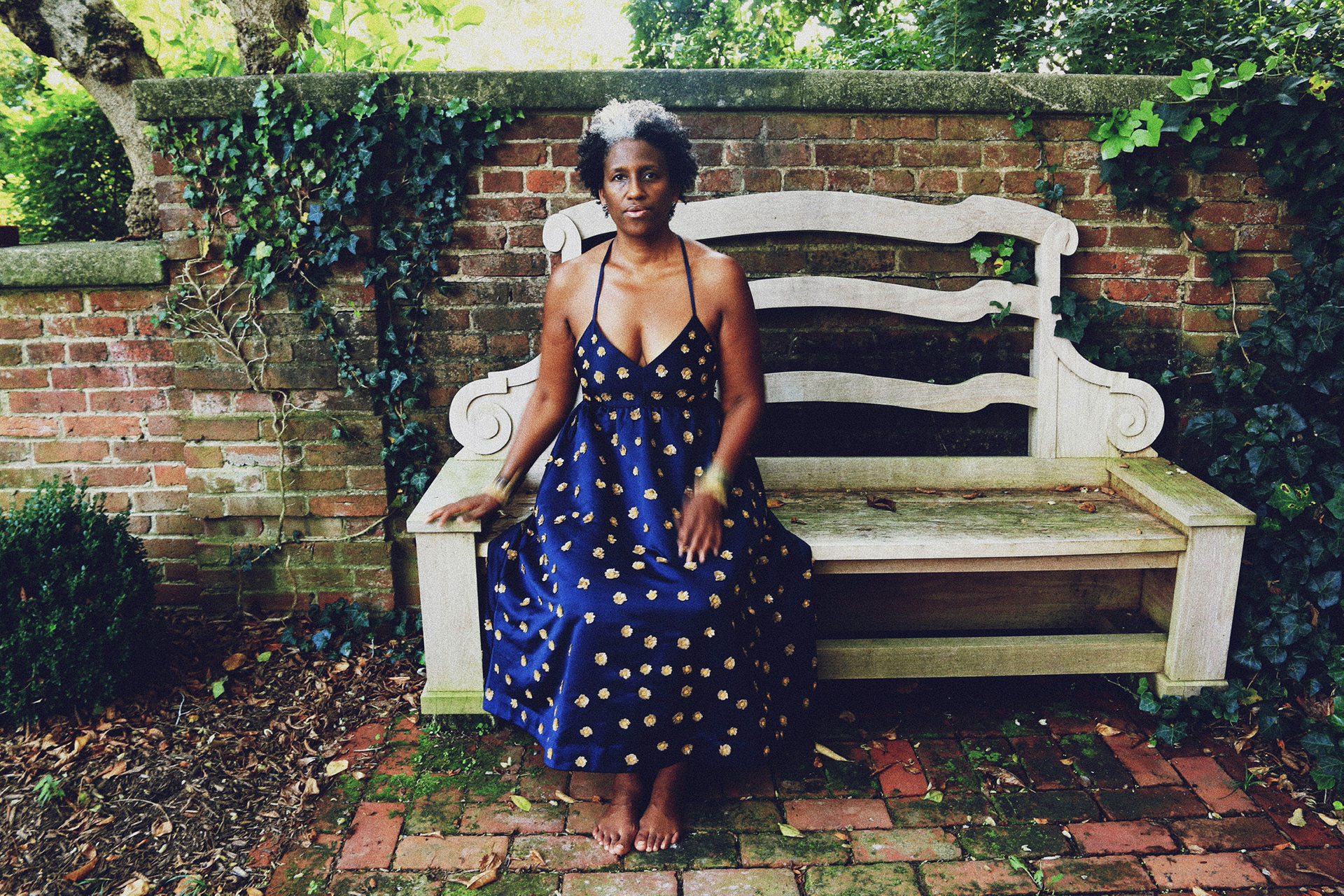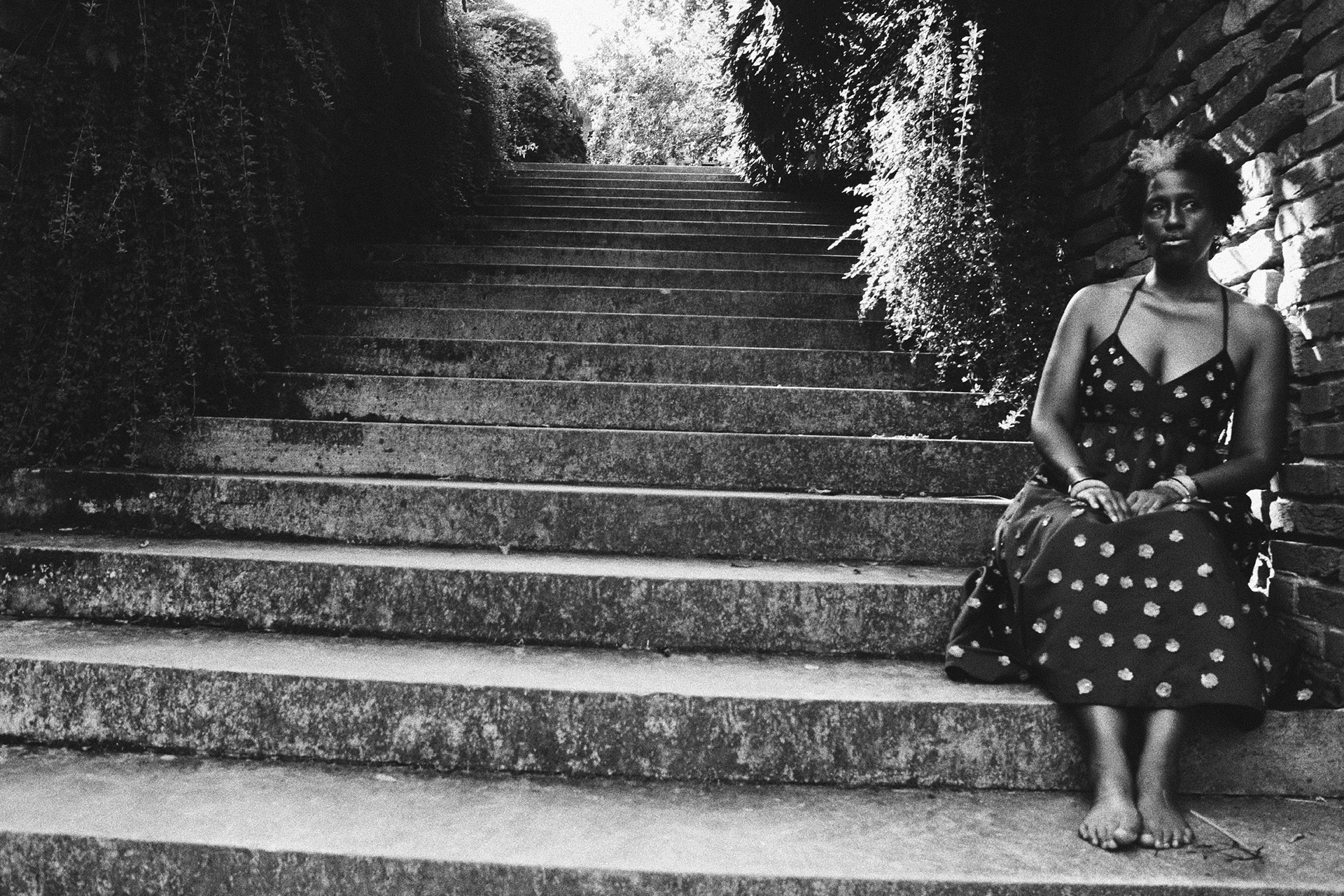 Pamela Woolford models in performative photographs and authors the text beginning this mysterious love story set in an ambiguous time with elements of the past, an alternate present, and an imagined future. In Antoine and Me, readers, listeners, and viewers are introduced to a fictionalized middle-aged Black woman and her photographer boyfriend who is taking the photographs on which the narrative is based. The readers, listeners, and viewers may leaf through handmade photo albums containing dozens of photographs of the woman who tells a portion of her story by captioning the first seven photographs in the series with both handwritten notes and voice recordings, leaving viewers of the physical albums and visitors to the Antoine and Me room in the VR experience
Up/Rooted: Pamela Woolford's Cabin Windows
to wonder whether the rest of the story has already been written by the woman in additional notes somewhere, will be written someday, or has been stolen, destroyed, or lost to time. 
photo albums and scrap books created by Pamela Woolford's paternal grandmother, Gertrude Woolford, were an 
inspiration for Antoine and Me. the books serve as a fascinating and mysterious documentation of the life of a spirited young woman in Baltimore a hundred years ago.