"

Pamela's artistry
opens a window

to allow us to view ourselves, our loved ones, our neighbors
...." 
iT's "
precious
...and
deserves a wide audience
."
Edward P. Jones
, Pulitzer Prize-winning novelist
Pamela Woolford is an interdisciplinary artist and keynote speaker, intertwining her work as a writer, filmmaker, performer, and immersive-media director to create new forms of narrative work about Black women and girls and others whose joy, imagination, and inner life are under-explored in American media and popular art. She is the recipient of six Maryland State Arts Council Awards, five film-festival awards internationally, a Changemaker Challenge Award from United Way of Central Maryland and Horizon Foundation,
an aSHE Fund Micro-Grant, 
and two Baker Artist Awards in interdisciplinary arts. Her latest film, Interrupted: Prologue to a Mem-noir, had a limited online release with a premiere event attended by 1.5 thousand people.
She is the author of more than 100 memoir, fiction, profile, human-interest, and think pieces published in The Baltimore Sun, Poets & Writers Magazine, NAACP's Crisis Magazine, Harvard University's Transition, and other publications. Her writings have been selected for anthologies, translated into German, and widely cited. She has been awarded a Storyknife Writers Residency, a NES Artist Residency, and an Official Citation from the Maryland House of Delegates and has been a Bisson Lecturer in the Humanities at Marymount University.
Her upcoming virtual-reality show Up/Rooted: Pamela Woolford's Cabin Windows premieres in 2022 at a four-month solo show of her work at Joan Hisaoka Healing Arts Gallery in Washington, DC. To find out more about Woolford and her art, visit pamelawoolford.com.
Woolford is a member of Sundance Co//ab, Brown Girls Doc Mafia, CRAFT Institute, Women of Color Unite, The Gotham, and Women Writers of Color.
"an
absolutely wonderful
voice"
Mollie Glick
, CAA literary agent for Vice President Kamala Harris, President Joe Biden, and Pulitzer Prize winning journalists  
Keep scrolling for Pamela Woolford's artist statement and artist mission statement. For more notable quotes about her work, click the button below.
I am an interdisciplinary artist, intertwining my work as a writer, filmmaker, performer, and immersive-media director to create new forms of narrative work about Black women and girls and others whose joy, imagination, and inner life are under-explored in American media and popular art.
I have been writing about my own life and the lives of, most often, Black artists, scholars, families, and neighbors as a memoirist, profile writer, and fiction writer for more than thirty years. I adapt the scripts for my performance and film work from these writings which I continue to create today. These writings take varied forms, such as memoir-in-verse, an essay about a photograph, and a short story based on the tales my mother told me in childhood about her own life as a child.
In my performance, film, and immersive-media work, I center my own Black, womanly, middle-aged body or voice and utilize movement-based art, 3D animation, sound and voiceover experimentation, or other nontraditional approaches to convey intimate moments and memories and the relationship between memory and imagination. Much of my work is inspired by my curiosity about the unveiling of truth through memory.
My intent is to amplify Black people's histories, emotional range, and inner lives, increasing visibility of people like me who are underrepresented in both traditional and experimental art spaces. I work to offer us a place for communing, a place for seeing, hearing, and remembering ourselves in new ways that recall old memories, feelings, trials, and triumphs.
Other people (and empathy) are also there, welcome, and touched.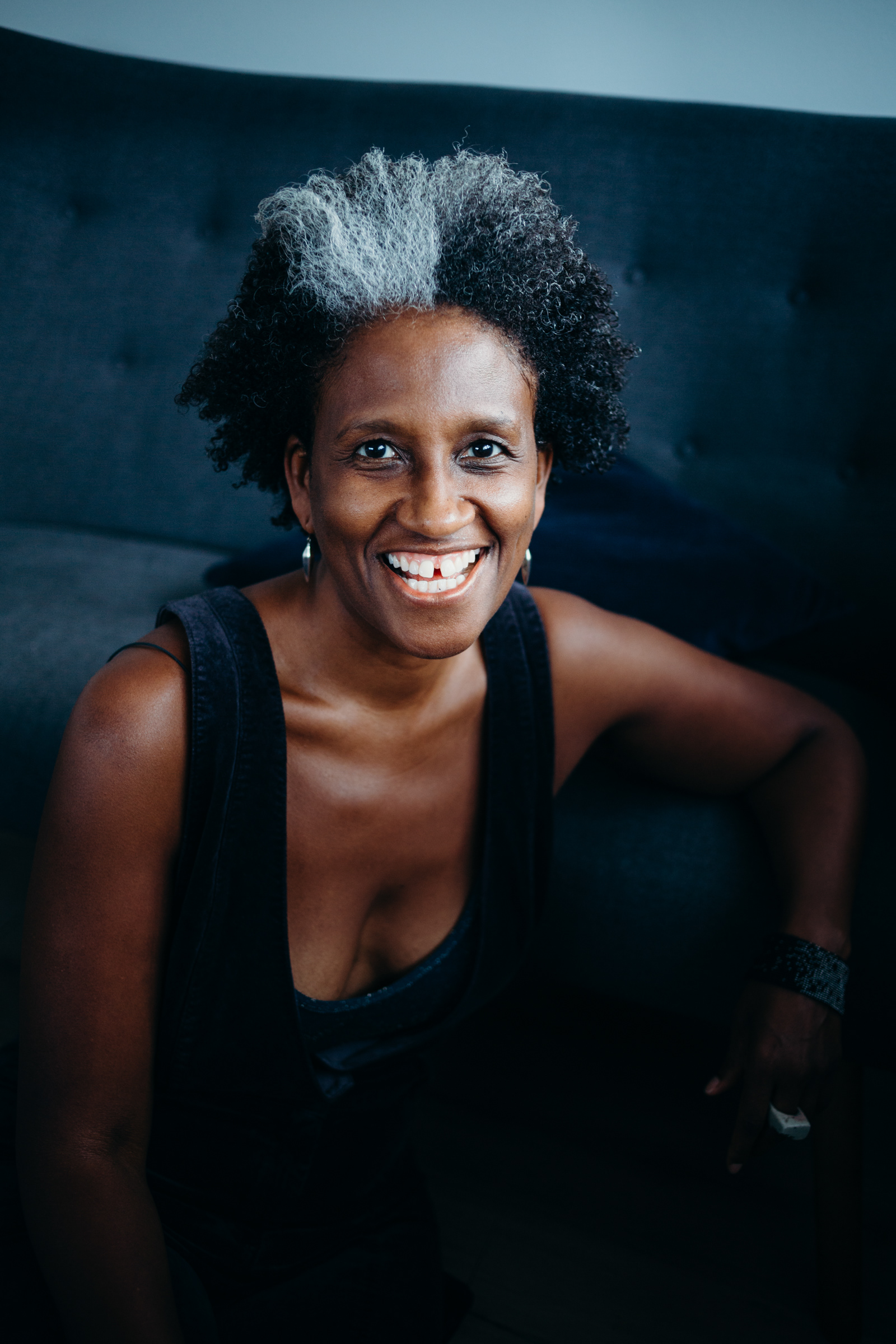 ARTIST MISSION STATEMENT
​​​​​​​
"As a writer, filmmaker, performer, and producer, I am a multidisciplinary storyteller. As such I specialize in literary nonfiction

stories,

fiction inspired by true-life

stories,

and

fiction inspired by the history of a people.  I reflect on

memories

and

intimate moments

from my own life and the lives of others to increase visibility of underrepresented groups and expand empathy. 
"My work is especially concerned with

the lives of Black women and girls

and others

whose joy, history, and inner life are underexplored

in American media and popular art.

My work is about truth

.
"I hope to tell the truth in a way that does not bow to fear, whether fear of my own thoughts or fear of the thoughts of others, so that I can take life's unsavory bits along with the lovely bits and lay them bare in the openness of the screen, the stage, the page. In so doing I endeavor to

turn a particular space in the world into

a source of communing,

reaching beyond that particular to touch the lives of others

."
"For example, I have taken the stories my mother has told me since I was a small child, about her life growing up in

rural North Carolina

in the '30s, '40s, and '50s; about the roots of her love of literature; about

getting books from the reading van

that librarians would drive up to her family's remote wooden cabin; about reading from those books to her family of ten sisters and brothers; about

finding solace in nature and the arts

in the midst of a dirt poor childhood with a heart and eyes seared by the sight and sounds of her father's brutal abuse of her mother, and I have used her life as a leaping off point to write about a little girl named Mable, a central figure in my story "Just After Supper" about

empowerment

and

strength

and

finding one's way

through the terrorizing muck of life. My grandfather James became 'John' in the telling, and I told of his love of literature and humor and his own sorry childhood and where he went wrong. I wrote that story and then I turned that story into a film, using

my own body, my own soul, and my own voice

, and my own pain and joy represented as movement to narrate that tale.
"It's won me some awards, and more importantly, has

started conversations

about these lives and other lives like them and

sparked memories

and sharing and even opened some eyes to some things people had not known or had not really thought about. So, that's what I do, I create these stories and moments, and people think about them, let them wander around in their head and do some magic and hopefully some good."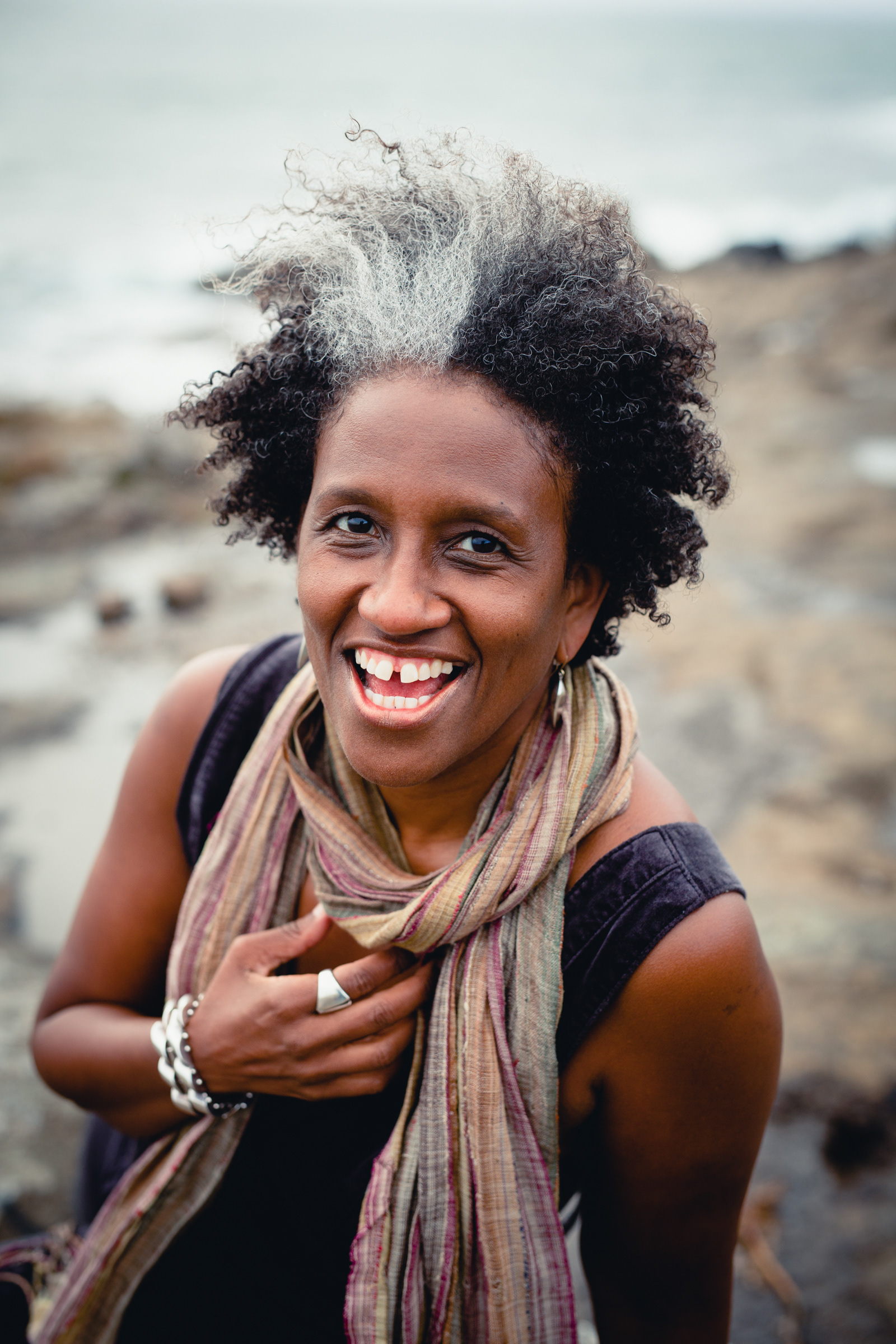 Photos by Bridget Turner.