October 2018    

The Beacon Newspapers

, Filmmaker Pamela Woolford is Profiled in This Article Discussing Her Film Generation, the Art of Screendance, Her Family Stories, and Her Hometown Roots.
​​​​​​​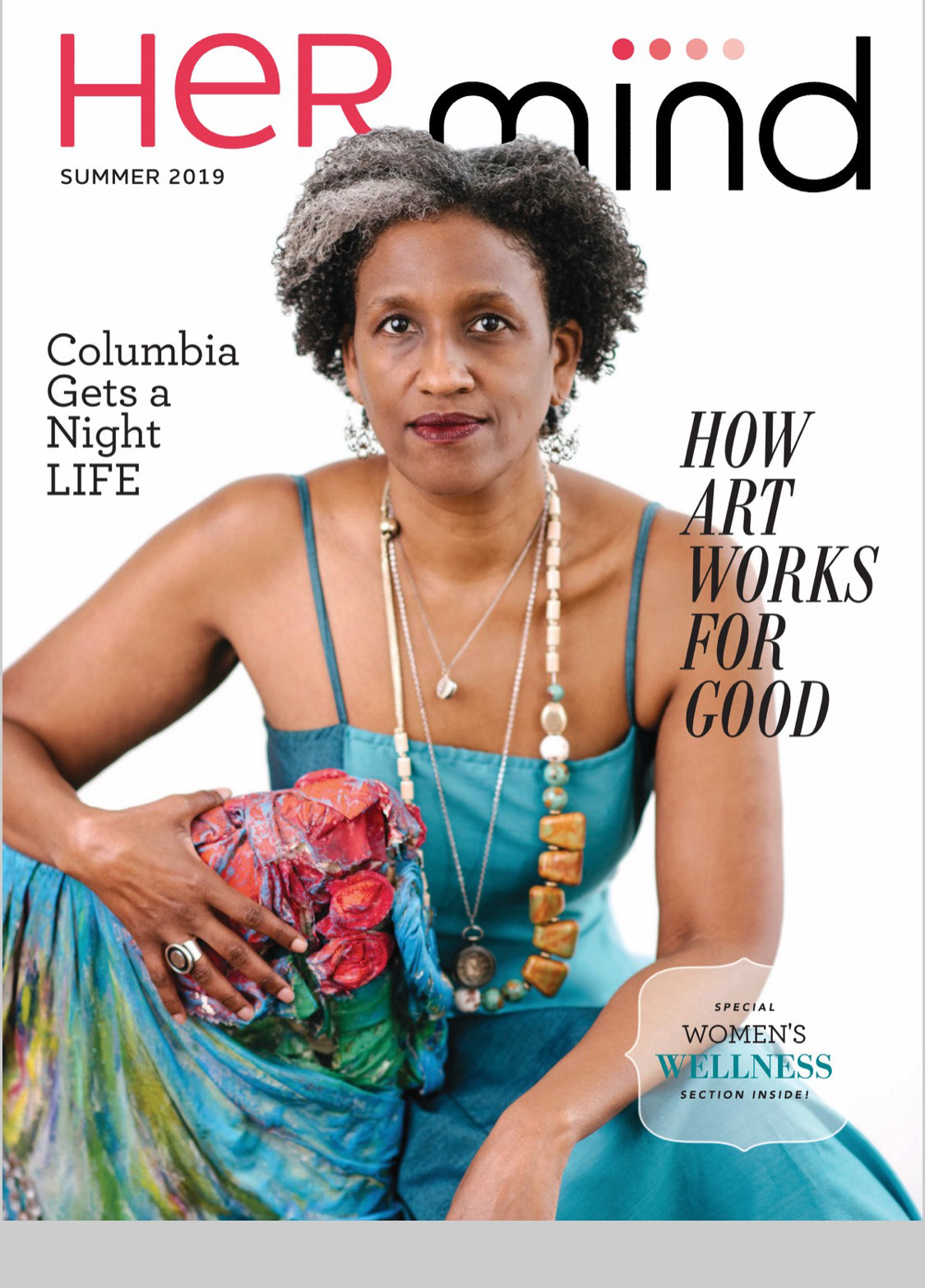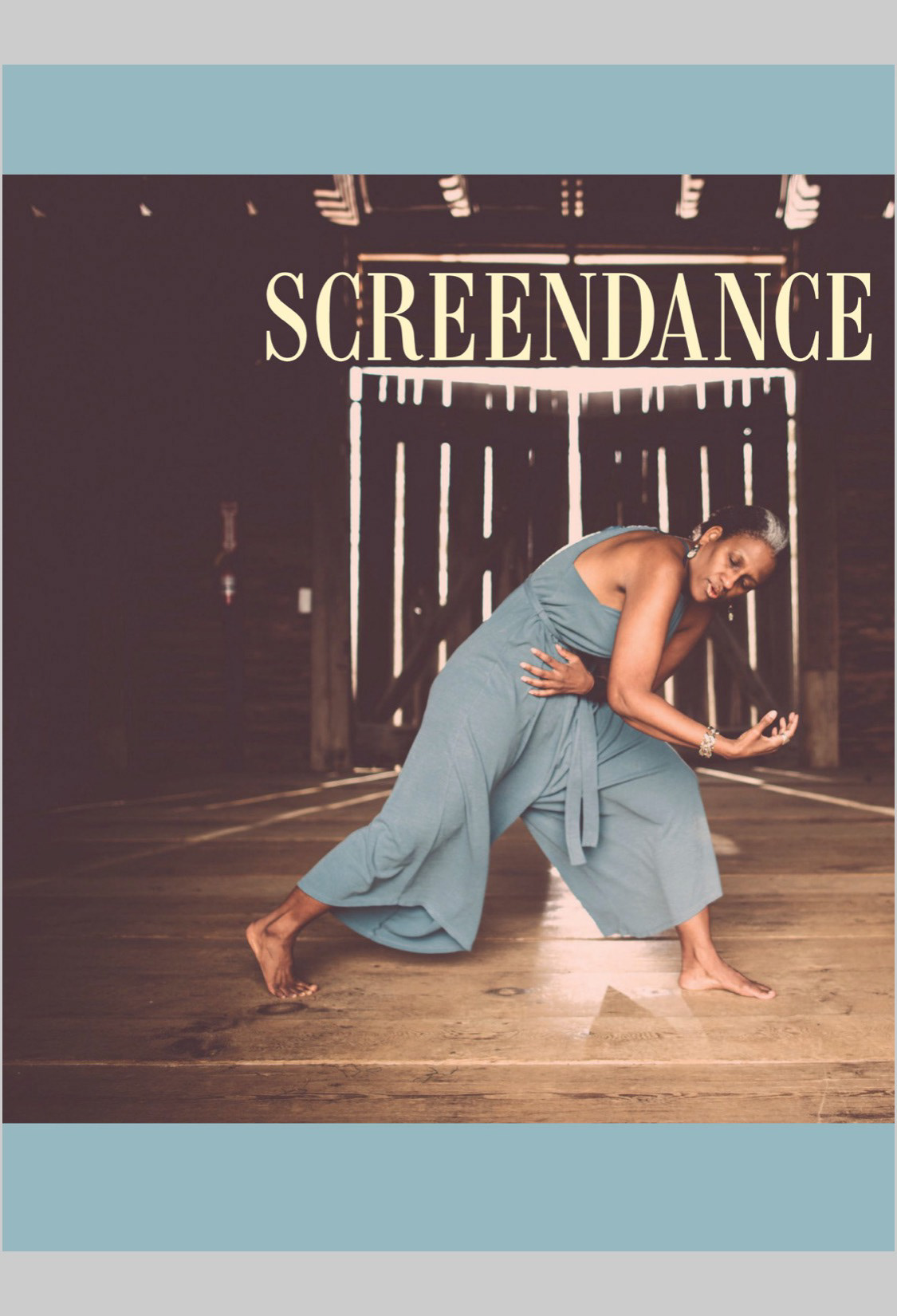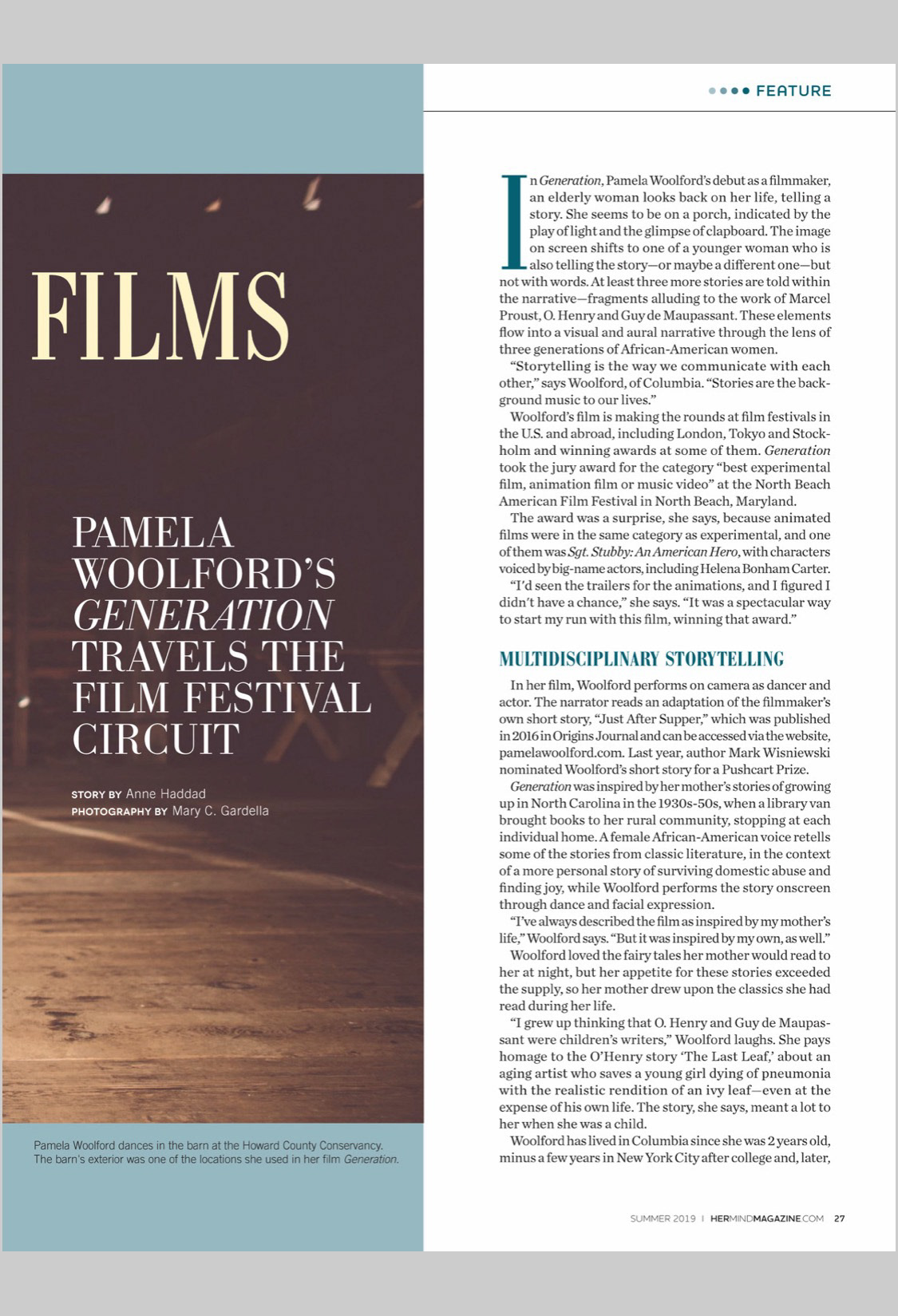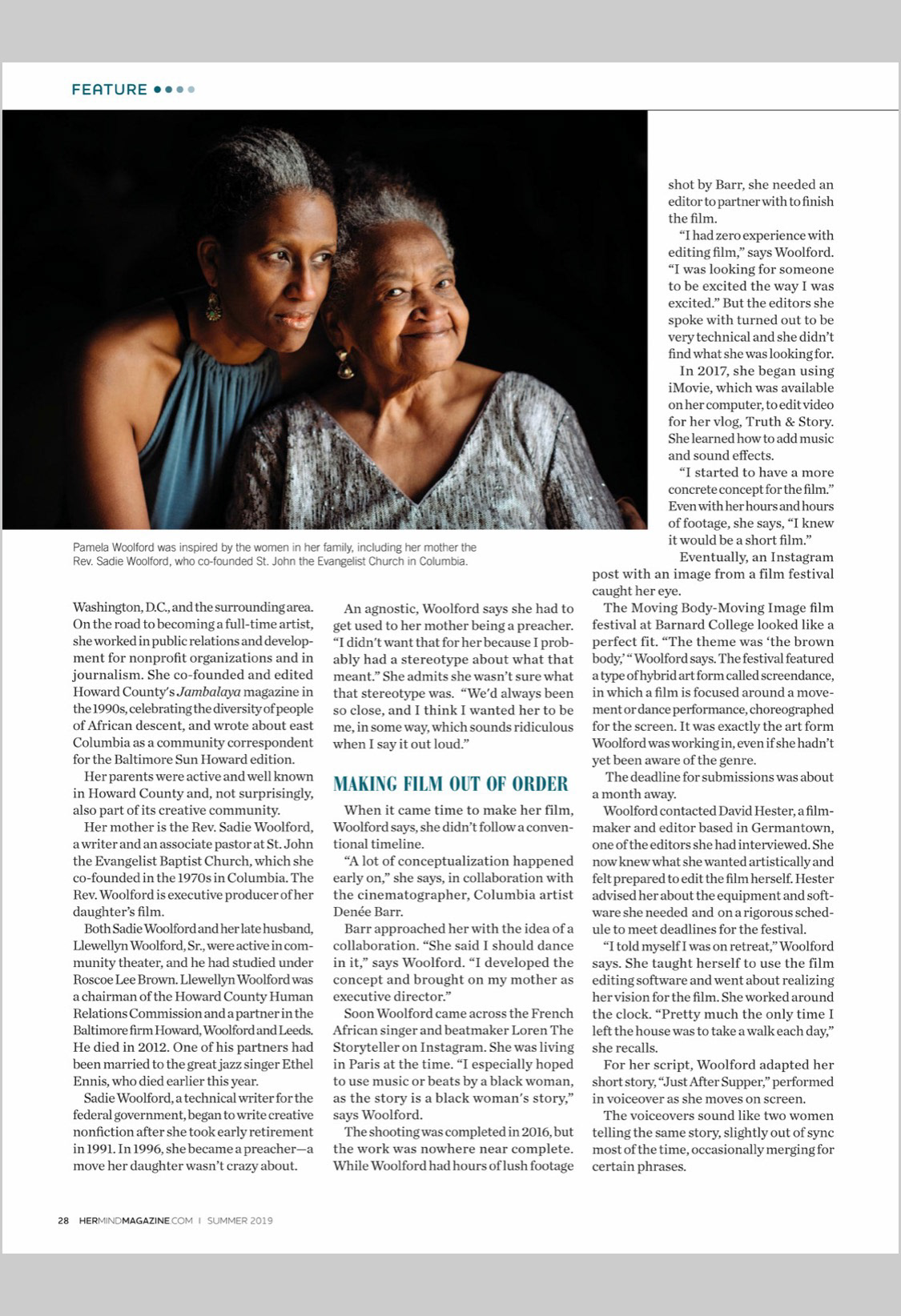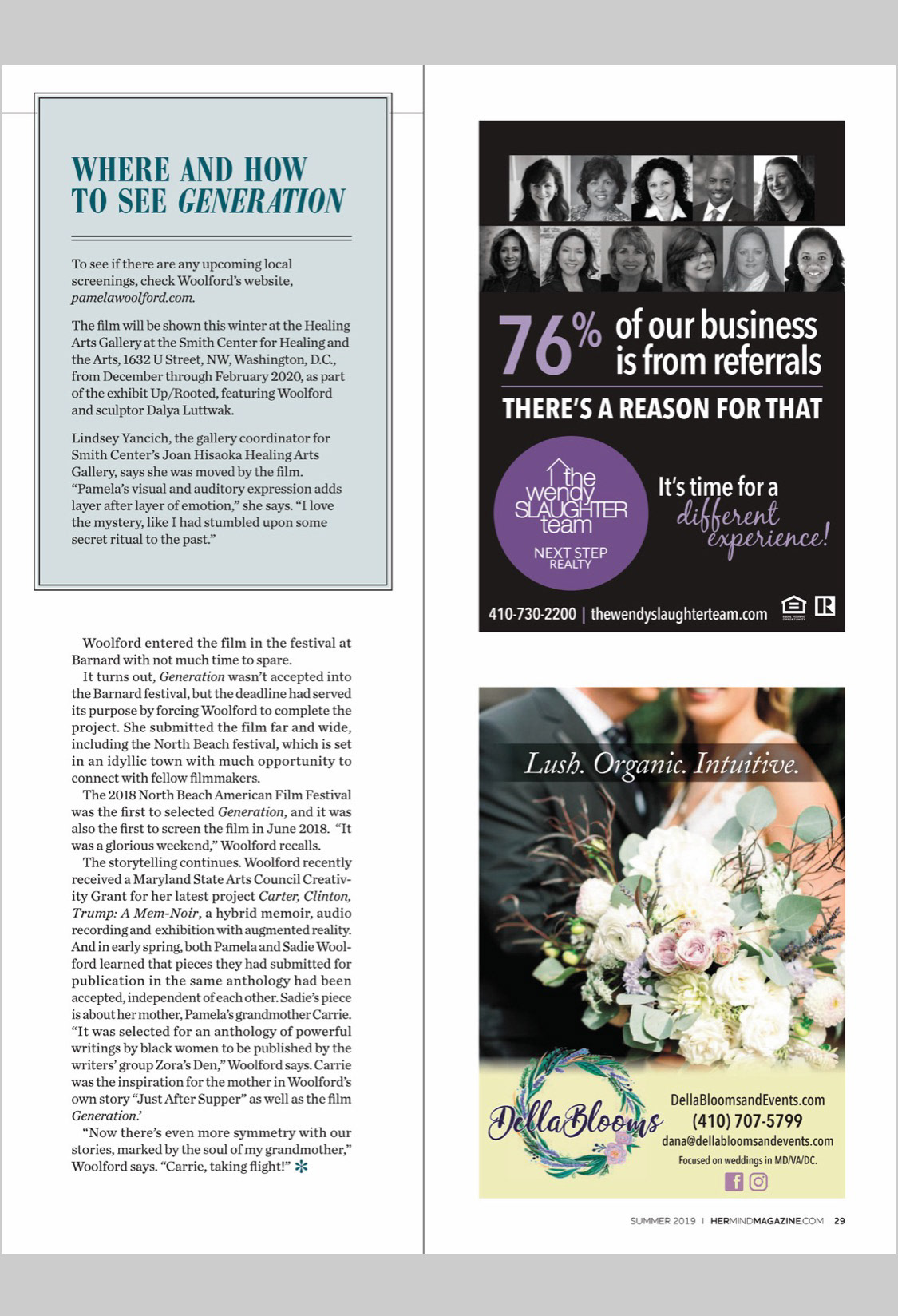 "At this point in my life,

my power suit is no makeup, no bras and no effs to give — and that sums up where I am as a middle-aged woman

. As I get older, I am stripping myself of fears that serve no one, especially me,"

 

[PAMELA Woolford] continues.
From

Sisters from AARP

, "How to Unlock Your Creativity at Any Age" by Tonya Abari